Feeling tired and in need of some 'me' time?
Let me magic the stress away …
Luxury

Treatments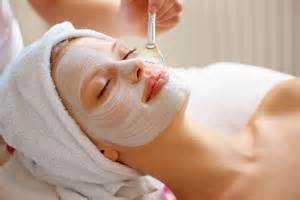 Luxury Holistic Facial  (1 hr) – £45  Feel the indulgence of your facial Cleanse and let your cares 'float away' as your skin is gently Exfoliated with the 100% organic, naturally antibacterial Bamboo Cloth. Your tissues will then be warmed and pores opened with a short Steam treatment.  Ease away any stress as you experience a calming Massage of your decolettage, neck and face with smoothing Organic Oil.  Then feel the magic of the brightening, tightening Mask as it hydrates your complexion.  A spray of Pore Refining Facial Mist will refresh and balance your skin, preparing you for the calming Eye massage to take essential vitamins to the deeper layers of your skin and alleviate dark circles.  Enjoy a gentle return to your surroundings as your luxury facial is bought to an end with a light application of nourishing organic moisturiser.  MINI  FACIAL (30 mins) – £25
You are invited to enjoy a hand/arm or foot/leg massage during the steam treatment and when your face mask has been applied in a luxury facial
 NB:  Mini-facials include Cleansing, Exfoliation, Mask, Toner and Moisturiser
Wellness Boost
Consider investing in a series of energy healing treatments and receive a 15% discount – e.g. invest in 4 treatments with payment up-front and get 15% off.  Perhaps invest in 6 treatments with payment up-front and get 15% off.

Time4Me is a series of workshops that are ideal for nurturing reminders of the huge importance of kindness to self (if we forget to be mindful of our own health, we could become less able to care for our significant others).  Each workshop lasts approximately 2.5 hours and they are available on a 1:1 basis of £60 per workshop.
      Time 4 Me Workshops
Massage and Meditation
Learn massage techniques to relieve tension and stress

Discover the simplicity and benefits of meditation
Wellbeing Workout
Practice calming breathing techniques

Explore simple ways to keep fit and mobile at home

Experience relaxation to sound
Finding Balance
Discover energy, energy shift and the aura

Be introduced to energy centres/chakras

Explore the impact of colour and crystals
Thoughts Are Energy
What is Energy?

How Energy Follows thought

Affirmations – what they are and create your own

Journaling and colouring
Nurturing 'Me' Time Well-being Packages
Breathe Again – £54  
Ease tension, relieve ear congestion and nurture your skin with a scalp stimulating and soothing upper back, neck, shoulder and head massage.  Followed by a sinus easing ear candling treatment to help improve your hearing,  return to balance with a beautiful facial massage (approx. 1½ hrs).
Cleanse, Balance, Release – £50  
Lift away the mood of your day with a light cleanse and massage of your face/neck, hands/arms and feet/lower legs.  Enjoy feeling all tension slip away and sense deeper calm as you ease into an energy cleansing and balancing healing with crystals treatment.  As your self nurturing time draws to a close, experience magical candlelight as you return grounded to the present.  (approx. 1½ hours).
Total Refresh – £47
Relax away your woes and begin your journey back to balance with a short reiki treatment followed by a knot releasing, scalp stimulating Indian Head Massage to make you feel refreshed and ready to return to your day. (approx. 1¼ hrs)
Magical Mini Meze (a little bit of everything) – £45
Experience a whole host of sensations as we begin with a half body aromatherapy massage, followed by a terrific mini-facial.  Let the delightful blend of aromatherapy essential oils work their magic and take you to your own little 'heaven' in a half body aromatherapy massage then revive your facial glow as we invigorate your senses with a wonderful mini-facial.  From the cleanse to the scrub as we reveal your softer skin, to the nutrient rich face mask and pore refining tone to the glow reviving moisturise. (approx. 1¼ hrs).
Tres Tranquil  –  £45
Gift yourself some quality 'me' time with this deeply relaxing, truly reviving treat to soothe your body, mind and soul.  Enjoy the evocative blend of essential oils and relax your muscles with a half body aromatherapy massage then experience the ancient magic of crystals with a short crystal healing treatment to return you to being centred and grounded. (approx. 1¼ hrs)