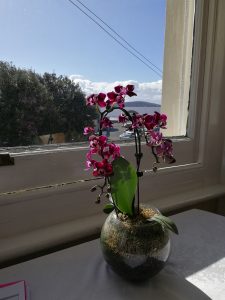 Healing, Holistic Therapies and Training with Rosemary is based just off the sea front in Weston-super-Mare.   Whether you're due some quality 'me' time or whether you're meeting with friends, my nurturing, professional treatments will undoubtedly help you to escape the stress of everyday life and recharge your batteries. 
My name is Rosemary (though I am often called Rose), and I thoroughly enjoy being a holistic therapist as well as a Reiki Master Teacher.  Holistic therapies take the whole person into account (including lifestyle) and aim to help restore balance, thus allowing the body to heal itself naturally, so each treatment is tailored to the individual.  Reiki is a system of natural healing which can be very relaxing, can relieve stress and bring the body into balance.
I am a Master Teacher of Holy Fire ® III Karuna Reiki ® III and an Usui Reiki Master Teacher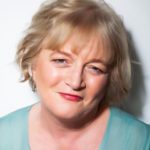 , as well as an Angelic Reiki practitioner. I am also L3 qualified in Swedish Massage and L2 Beauty Therapy.  Additionally, I have achieved certificates in Aromatherapy, Indian Head Massage, Healing & Chakra Balancing with Crystals and Ear Candling (sometimes called Thermal Auricular Therapy). To consolidate my wide ranging experience, I have also achieved a C&G L3 Award in Training and Education which means I am formally qualified to teach people over 16 years old.  Additionally I am a member of the Complementary Therapists Association, am registered with the International Centre for Reiki Training (who set practice standards in Reiki) and am an IPHM Accredited Training Provider.  (Please follow this link if you'd like to take a look at my IPHM profile page:    Healing, Holistic Therapies & Training with Rosemary | IPHM Accredited Training Provider )As well as offering healing and holistic treatments, I teach a variety of well-being workshops to inspire greater self-care, for example, using Affirmations to encourage a more positive outlook. 
I enjoy learning new things and plan to add to my menu.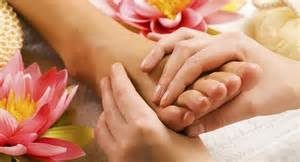 I offer mini treatments for those who are curious but aren't sure whether to book a full session – please just get in touch if you've got any queries.  Gift Vouchers are also available for purchase .
I have experience of working with individuals, with couples, of promoting well-being at community events, of working with children, young adults and adults with learning difficulties as well as working in spas and salons.   (I also hold an enhanced DBS).