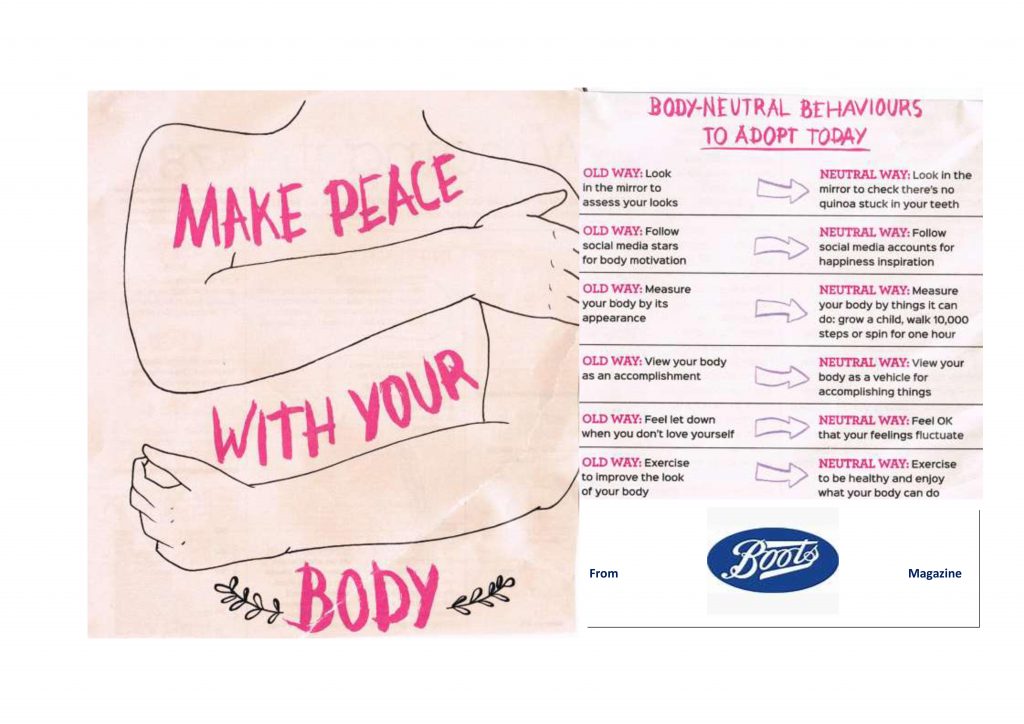 E

YEBROW SHAPING:    

https://www.benefitcosmetics.com/uk/en-gb/brows
Eyebrow shaping can:
•    'lift' and 'open' the eyes;  

complement the natural shape of the eye;   add character to the face.
If you want to find an eyebrow shape your comfortable with before shaping your own brows or booking an appointment, check out the above link to benefitscosmetics.com where you can upload a selfie, select a style then compare colour, shape and volume.  Then save your favourite pic as a guideline..
ADDING WAVES TO YOUR HAIR:    http://www.invisibobble.com/en/

This hair tool can resolve the challenges you may have had in tidying up your hair.  There are various styles but the 'Invisibubble Basic' is good for all styles.  Wash your hair before bed and whilst it's still wet, put it in a topknot with the invisibobble then when you wake up you'll have gently waved hair.
COUNTDOWN TO CALM:    
(https://www.ellenhendriksen.com/)
Surveys suggest over 3 million in the UK suffer with an anxiety disorder, so if you're feeling a bit frazzled or stressed, try this '5-4-3-2-1' mindfulness tip from clinical psychologist Ellen Hendriksen:
1  – thing you can taste (even a sip of water)
2 –  things you can smell
3 – things you can feel
4 – things you can hear
5 – thing you can see right now