About Me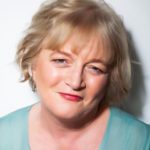 I've been described as WYSIWYG (wizzywig) – what you see is what you get – and that's quite true. Presenting myself as a Reiki trainer, I can offer you great depth of life experience,  extensive work experience including as a trainer and a high level of commitment to quality and transparency.  I am also formally qualified to teach people over the age of 16 years.  In addition, I am a member of the Complementary Therapist Association and am registered with the International Centre for Reiki Training who set standards of practice for Reiki.  I am also an executive member of the International Practitioners of Holistic Medicine (IPHM) who are an international accreditation board for holistic training providers.
My Reiki Journey (so far)
My journey with Reiki started in 2012 when having been drawn to the word healing for some time, my curiosity got the better of me and I decided to study Usui Reiki Level 1 which is non-practitioner but can be used for self-healing as well as with friends/family.
"OK so what's next? Where do I go?" were the thoughts that crossed my mind and having done some research on things to look for, I ended up phoning some teachers in the Weston-super-Mare area, then arranged to meet them in person for a brief chat.  Intrigued and excited, I decided to book onto a one day training course.    I practised self-healing quite regularly after that day, read a few books from time to time and spoke to one or two people.  It took me five years along with lots of self-healing and soul searching before I felt drawn to and able to become a Reiki Master Teacher in March 2017.  I became so full of questions and the following are some things I've learned along the way:-
a.

Different books and different people may tell you different things which can be very frustrating and confusing so go with what sits most comfortably on your own shoulders (even if you need to put your query on the backburner and revisit it another day).

b.

If you feel isolated on your path, try to talk to someone. In Weston-Super-Mare there's group of like-minded folks called Positive Living Group (used to be Spiritual Coffee) which is recommencing monthly meetings on Tuesday 5th April 2022. Positive Living Group is a nationwide network so there may be one near your home too.

c.

Choosing the right teacher is a very important decision – perhaps talk to more than one trainer.  Things you need to consider are the training format.  Consider what apres-training support is available and whether it's chargeable.  Ask the teacher about their journey, how long it took them to move between Level 1 and Master/Teacher – gauge whether you can relate to and work with them.

d.

A Reiki Master Teacher is someone who has studied Reiki to Master level (i.e. the third degree) and who has trained to teach Reiki.  (It may be said that Reiki is their Master; it does not mean they are a student's Master, simply that they are the student's teacher).

e.

A Reiki Master Teacher may not be your Teacher for life.  It makes sense for a student to try to work with one teacher on their path because you both grow together but if a student is considering further training and following discussion with their current teacher has any uncertainty about working with them again, there is no reason they should not train with someone else.  For example, when I decided to train as an Usui Reiki Practitioner, I realised I needed a different pace of learning as a one day course was not enough for me.   I recognised a two day course would be more appropriate for me hence I opted to work with a different Reiki Teacher.

f.

It is vitally important to learn forgiveness (of yourself and others) and the need for each of us to learn to love ourselves first because at the end of the day, if we don't, we won't really be able to take care of or love anyone else.  If you don't learn to let go of a niggle, it'll come back to you in different ways until you release it.

g.

Reiki is a gently powerful healing tool that isn't just a way of finding deep peace and relaxation; it doesn't just heal poor health; it's not just a way to make money – it can be life changing.

h.

From personal experience as well as checking with the United Kingdom Reiki Federation, the Complementary Therapists Association and the International Centre for Reiki Training, I can tell you it is not true to say a student needs to be a vegetarian/vegan before studying Reiki.  (However, some trainers suggest you may like to try to reduce/eliminate smoking, drinking alcohol or eating meat during the 21 day cleanse).

i.

When considering what style of Reiki to train in, remember there is only one source.

k.

Some trainers ask practitioner level students to complete case studies as part of the course.  Case studies are not  a compulsory part of training in the UK hence not all trainers request they be done.   I ask practitioner trainees to complete case studies as part of 2nd degree Traditional Style Usui Reiki courses simply to boost student confidence when they begin working with clients on a professional level.

 
My Reiki journey continues – learning to teach it doesn't mean the end by any stretch of the imagination. Reiki encourages us to release toxins from our lives, be that negative thoughts, poor diets and such like.  Over time, Reiki has helped me become a calmer, kinder, more tolerant and less judgmental person … I'm so glad I discovered it.
Please don't hesitate to contact me if you've got any queries.